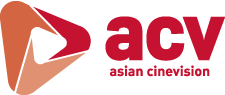 Date Range:
1976
–
2000

Survey Conducted:
 Thu, 2008-01-31 and Tue, 2008-04-01
Creator:
Asian CineVision
History: Asian CineVision (ACV) is a non-profit media arts organization that develops, promotes and preserves films made by or about peoples of Asian descent. Founders Tsui Hark, Christine Choy, Danny Yung, and Peter Chow began ACV in 1976 as a media activism organization seeking to raise awareness through media training in the local Chinese communities. The organization initiated the weekly-turned-daily weekday cable-access Chinatown Community Television (CCTV) in 1977, which covered community-interest issues such as housing, gentrification, and healthcare. Significantly, it was the first Chinese-language news programming in the U.S. Production of CCTV ended in 1983.

In 1978, ACV instituted the Asian American International Film Festival (AAIFF), the first film festival showcasing film and video arts produced by Asian Americans about the Asian/Pacific American (A/PA) community. The annual festival has featured films from then unknown A/PA directors such as Mira Nair, Ang Lee, Wayne Wang, Park Chan-wook, and Justin Lin. Through their National Festival Tour of American cities, ACV has brought this festival to different cities across the nation. In addition, ACV hosts other topical and video festivals, including Videoscape, Hong Kong Film Series, Korean Film Series, and Children's Film Series.In 1981, Asian CineVision took over the publication of Bridge magazine, a quarterly journal documenting the development of a pan-Asian American political identity previously published by the group Basement Workshop. Bridge ceased publication in 1986 and was replaced by Asian American media arts journal CineVue. Former Executive Director Bill Gee (1995-1999) started CineVue in 1995 as a newsletter promoting ACV's AAIFF and A/PA media arts. It has since become one of ACV's annual trademark publications. Through these and other programming, Asian CineVision supports Asian American filmmakers and brings their films to the Asian American community and wider audiences.

Summary: The collection contains correspondence, staff meeting notes, grant applications and a complete run of both Bridge and CineVue. Officers' files, including those of Asian CineVision's former Director Bill Gee (1989-2001), are also included. Materials relating to the Asian American International Film Festival – including administrative files, catalogues, promotional materials, posters and film submissions – are also present. Broadcast tapes and associated raw footage from Chinatown Community Television are also included, as are research files on film distribution companies, film festivals and clippings documenting issues such as Japanese incarceration and reparations, housing problems, the East Coast Asian Student Union and Pan Asian American Women's Group.